need to tame the chaos in your home?
CONQUERING CLUTTER
Clutter is our nemesis—and we never met a beast we couldn't tame.
Feel too overwhelmed by your clutter to even know where to start? In just one four-hour session, Urban Clarity can make a big impact. Whether you've accumulated 20 years of clutter, are overwhelmed by all your kids' toys, or are being haunted by a giant pile of mismatched Tupperware, we are here with a gentle helping hand.
CLICK AND DRAG THE ARROWS BELOW TO SEE OUR MAGIC IN ACTION
basement • Before & AFTER
We're here for all the spaces in your home
Confront what's lurking there and maximize your space
Reorganize so you can see what you have, and where it is
Streamline and coordinate so you can get dinner on the table
Create a balanced, clean space for relaxing and rejuvenating

OR ANY OTHER ROOM OR SPACE THAT NEEDS SOME LOVE!
OUR home organization PROCESS
Sort & purge
First we'll identify the clutter, and separate it into keep, purge, and donate. Once we've got that sorted we'll deal with the garbage and recycling, as well as organizing what to take to your favorite local charity.
ORGANIZE and containerize
Once we've helped you sort and purge the items you no longer need, we help you organize what's left. We'll source and deliver the perfect storage containers and organizing units for all of your treasured belongings.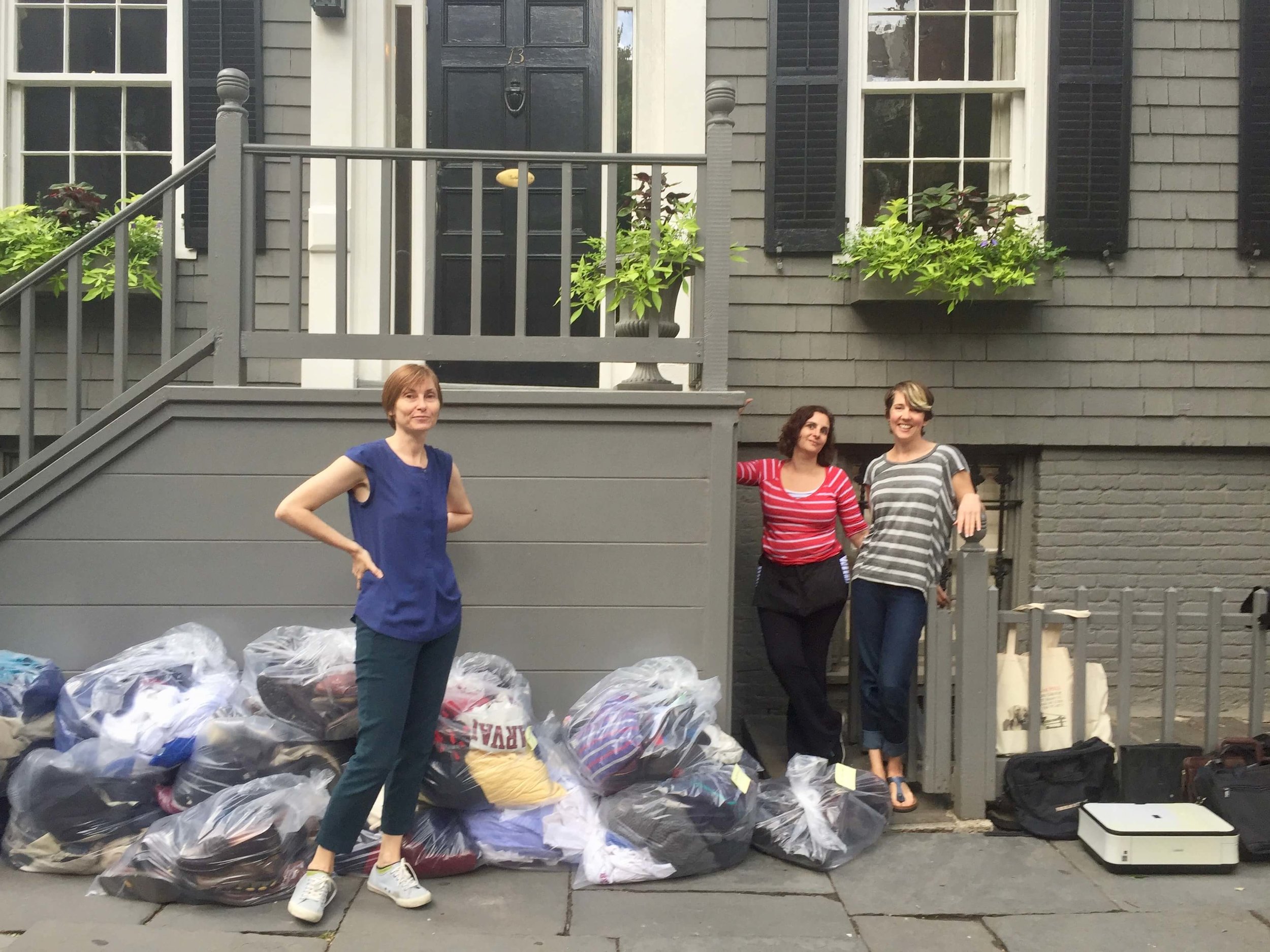 FINISH STRONG!
We get donations out of your space, and can handle all the other loose ends: shredding, electronics recycling, junk removal...You name it we can do it!
"I was one step away from appearing in an episode of Hoarders when Amanda and her team came to my house. We reclaimed two rooms in my house that were basically a wreck. Amanda effortlessly organized her team to achieve in a day what would have taken me weeks and week to do on my own. Amanda was completely awesome at keeping me focused and moving forward to achieving our goal. I felt as if a great weight was lifted when we were finished and I am looking forward to working with her and her team again very soon.

Initially I thought it was expensive but when I saw the results and how much was achieved it was worth every penny. Amanda blends humor, intelligence, and natural calming ability to take charge—I simply cannot recommend her enough."
— SARAH
Ready to stop the chaos?
get in touch with our team